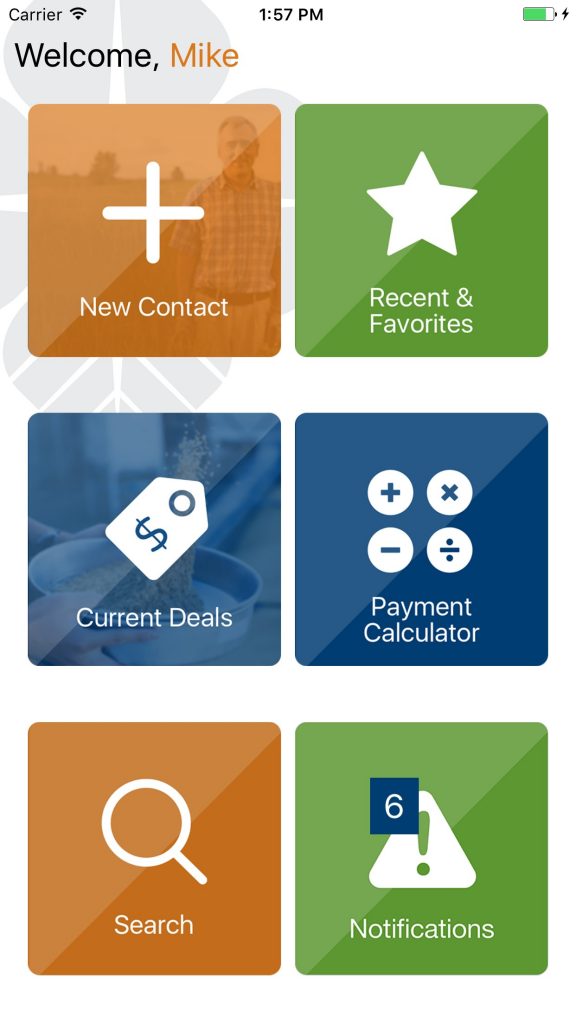 The NGS Mobile application for Android phones is now available. Here are some important things to know about NGS Mobile for either the iPhone or Android app:
Functionality
Read-only access to contact, loan, opportunity, and note information.
Add new contacts, opportunities, and notes.
Call, text, email, or locate on a map any contact within NGS.
All of these features and more can be used while working remotely from your device.
Designed for use on any Android Smartphones version 4.4 (KitKat) or greater (or iPhone version 9x or greater)
There is also no limit to the number of devices in which the application can be installed.
Security
Great care has been taken to ensure that NGS Mobile employs security mechanisms that will keep your data safe.
Credentials and data are never stored on the mobile device.
If a device is lost or stolen, no NGS data or credentials can be mined from the device itself.
The application is accessible only to individuals on AgVantis' trusted network. Training is required to use the application. Training videos are available by accessing the Customer Center portal.